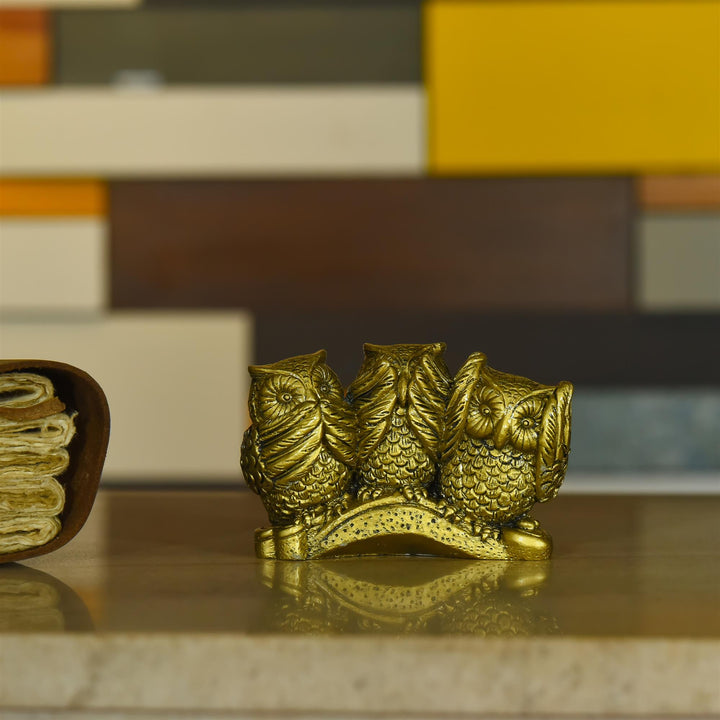 Polyresin Wise Owls Figurine (2.5 Inch)
SKU: VB00316
Rs. 490
Rs. 550
Best Offers

Exclusive offer!
FLAT 15% OFF ON CHECKOUT ON ALL ORDERS ABOVE INR 1999, HURRY UP!
HEIGHT - 2.5 INCHES (6.5cm)
WIDTH -  1.5 INCHES (4cm)
LENGTH - 3.5 INCHES (9cm)
WEIGHT - 230 GRAMS
The owl is very mysterious and rare to find animal which very few of us get a chance to see. This casting depicts three wise owls in a variation on the traditional monkeys and their 'See no evil, hear no evil, Speak no evil' positions. In the Western world, they are often associated with turning a blind eye to something. In the East, however, they are often seen as a proverbial principle for the purity of one's mind.

DELIVERY TIME - 6-8 WORKING DAYS.
FOR EXPRESS DELIVERY AND INTERNATIONAL SHIPPING CONTACT - 8118832405